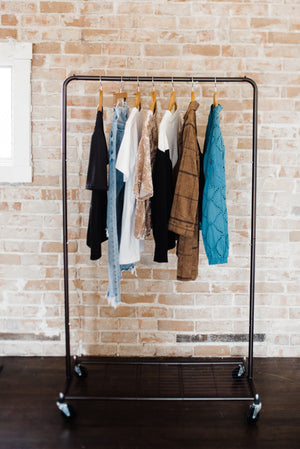 Sometimes, it's hard to decide exactly what we want. Sometimes, that's okay because we can do it for you! Seriously!! Let us shop and surprise you with something you'll just love!! Get It Girl Grab Bags are like having your very own personal shopper and then getting the goods right to your door!! Here's how it works....pick your size, add it to cart, check out, wait patiently. What you'll get....3 killer (and we mean killlller) clothing items and one surprise (can you even handle it?! What could it be? Earrings? A necklace? Hair accessories? Ahhhhhh) we will ship it to you and you'll be SO excited and look oh so fabulous!! 


*please note: all things in the grab bag are final sale. No returns or exchanges
Grab Bag
I like a bit of surprise, so I was excited to get the Get It Girl Grab Bag! I received four items, total value of over $120, and all very cute! Only one item I may not wear, but I just have to figure out what to put with it. Everything else was really amazing and even if I don't wear the one thing, I can give as a gift for sure!