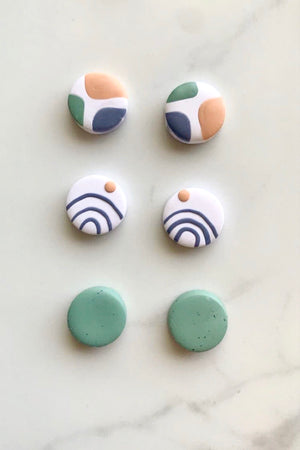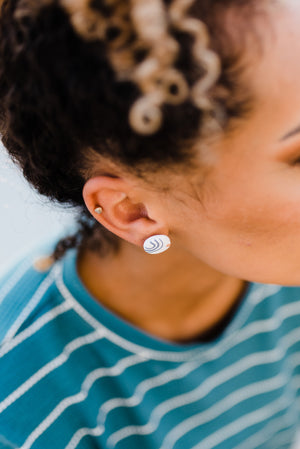 Irma Stud Pack by Modern Clay
There is not much better than these handmade (that's right, HANDMADE) polymer clay stud earrings! Wear them and feel special and then take them off and always continue to feel special, but just put them back on cuz they really are out of this world adorable! These are one of a kind and only sold here with d+j which makes us feel crazy special! This is for all three studs in one super pack! You really will love the way these put the finishing spice to your outfit! Below is a message from MODERN CLAY about the earrings so please don't zone out on us yet! Loves! 
Although I do my best to ensure there is consistency between pieces, no pair will be the same and slight variations in shape, size and color will occur. 
All earrings are made with hypoallergenic, stainless steel posts and backs which are accompanied with silicone bell backs as well. 
C A R E   I N S T R U C T I O N S
Polymer clay is quite durable but please treat with care by storing in a safe space and avoid bending the clay.
Please refrain from submerging in water.
Avoid contact with sunscreen, moisturizer, makeup and perfumes.
To clean, spot treat with soap, water, and cloth.
For more intense stains you may use 100% pure acetone SPARINGLY. Please consult me via email or DM on instagram before attempting to clean with acetone. It will dissolve the clay if not used properly.