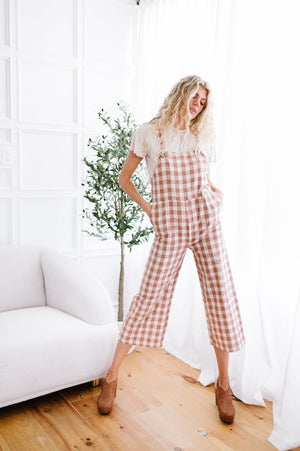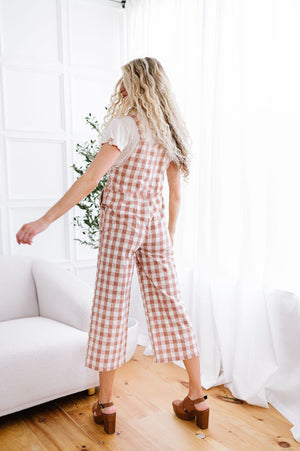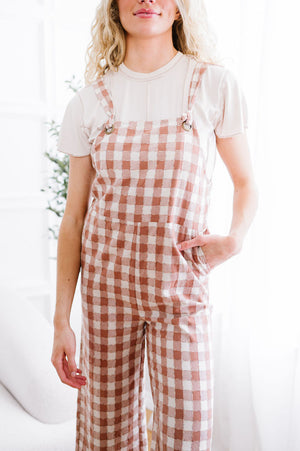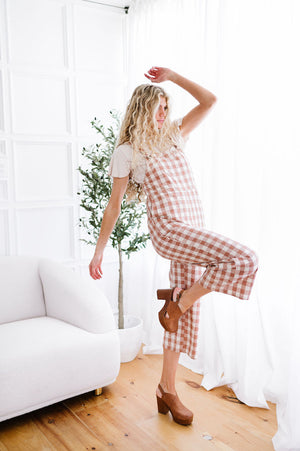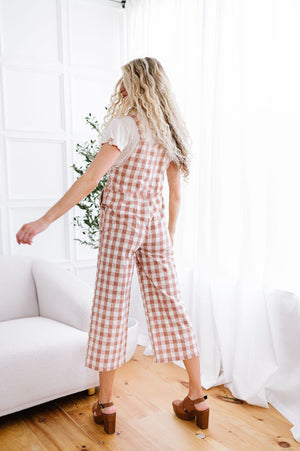 Take comfort in knowing that your new favorite go-to outfit has arrived. It's the piece that's always in the back of your mind. It's the piece you never forget about. The one you ALWAYS know where it is. The one that gets a little exhausted from over-wearing but the one that consistently gets all the flattering comments and NEVER lets you down. Please welcome the Check and Call Overalls to your closet. The mauve color is a stand alone beauty and the checkered print takes it up a level or two or four hundred. Side pockets and self tie straps add a little of that extra we love! A statement piece and the envy of other overalls, you're gonna love your choice!
92% cotton, 6% linen 2% polyester
The model is 5' 11" and is wearing a small. Check out our general sizing guide if you're still not sure.