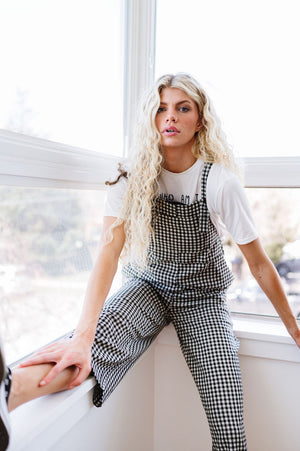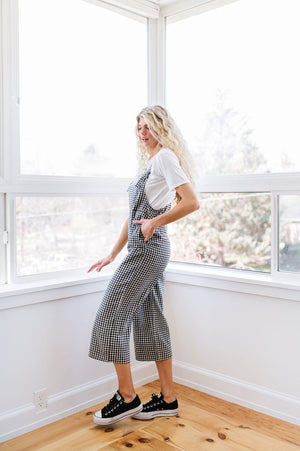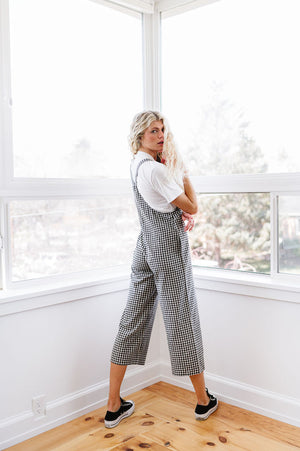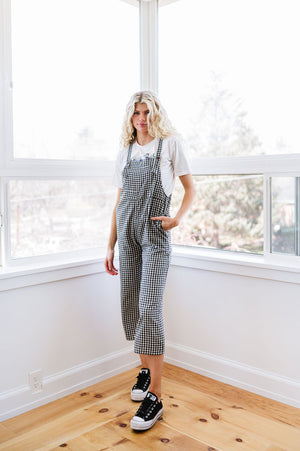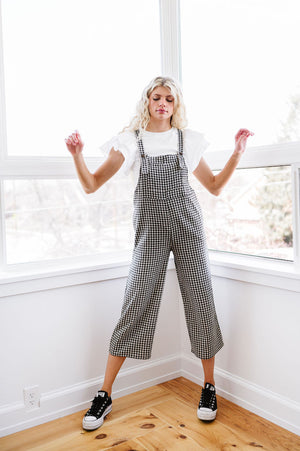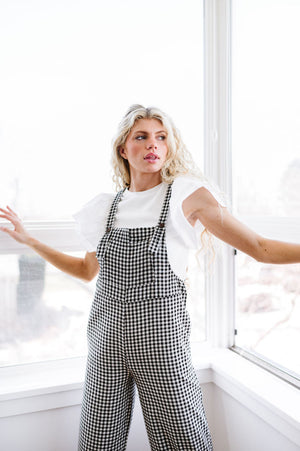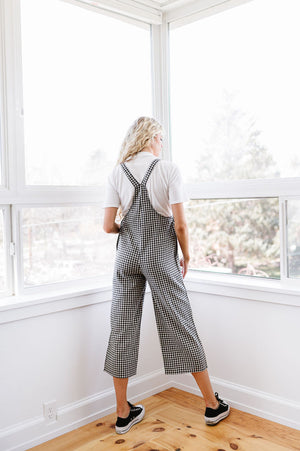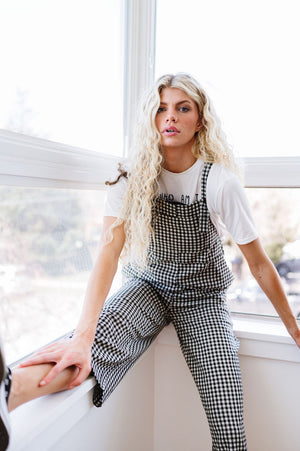 Maybe you know this about us, maybe you don't....but sometimes when we shop for all the perfect items we wonder "what would Audrey (Hepburn) think? and depending on how quickly we can answer that.....we know. Trust us when we tell you with this one, WE. JUST. KNEW! So channel that inner Audrey class and scoop these black and white gingham overalls up before you regret it for the rest of your life. Black and white is timelessly beautiful and we give no exceptions here. Side pockets and button closure. A straight leg, flattering fit and just one more time....GINGHAM overalls. Audrey would be proud, you'll be giddy, and we'll be sitting back saying 'we told you so'. Just like our girl Audrey said, "Life is a party. Dress for it!" So, you better get to it. 
100% acrylic
The model is 5' 11" and is wearing a small. Check out our general sizing guide if you're still not sure.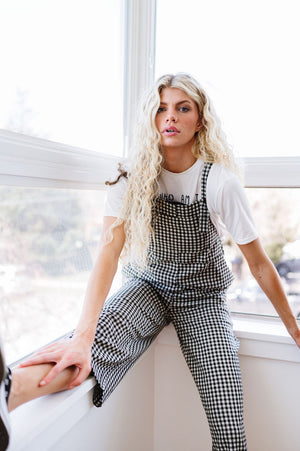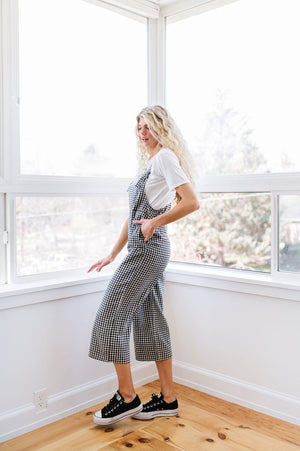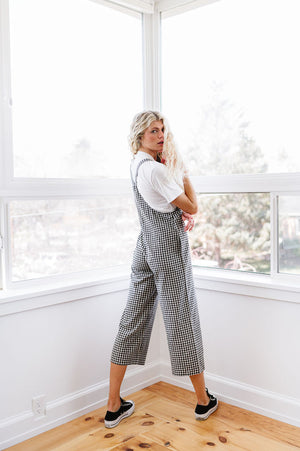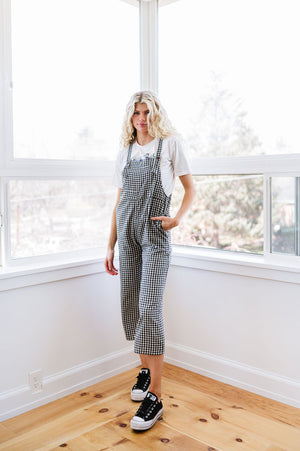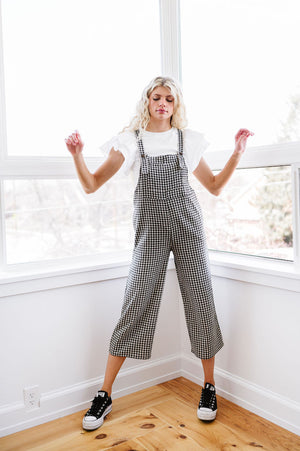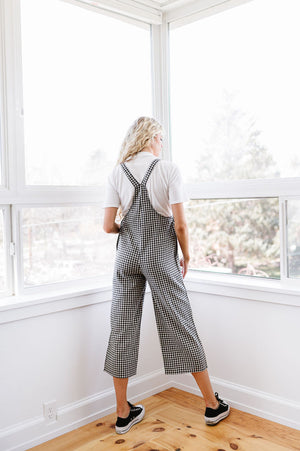 So cute
Love these overalls! I got mine a few weeks ago and have worn them every week since I got them. It looks so cute paired with the don't get ruffled jumpsuit underneath too!