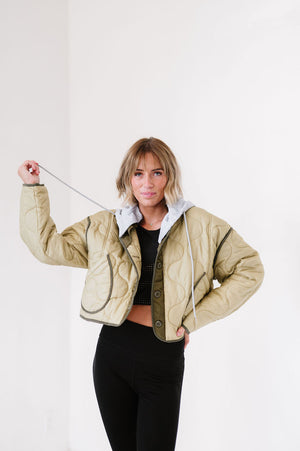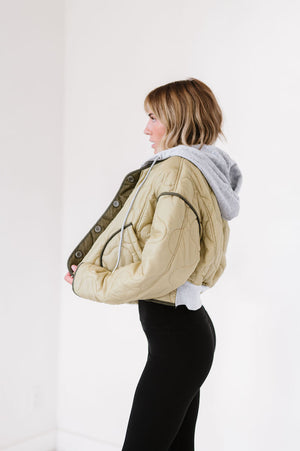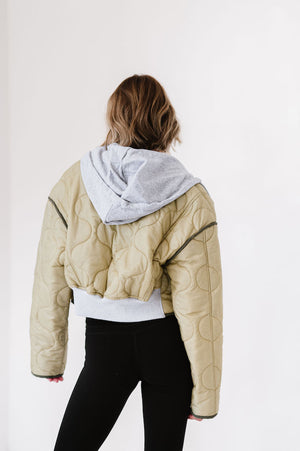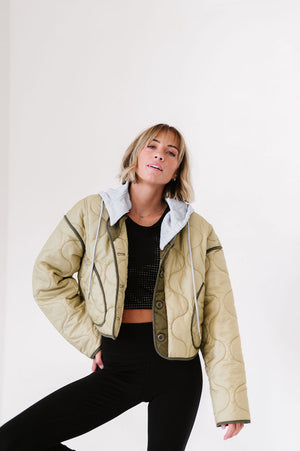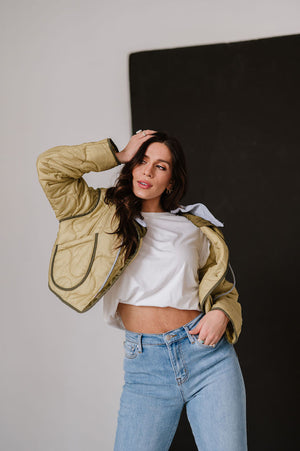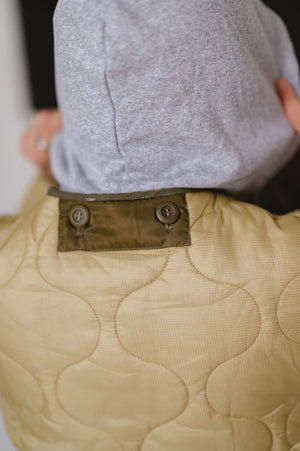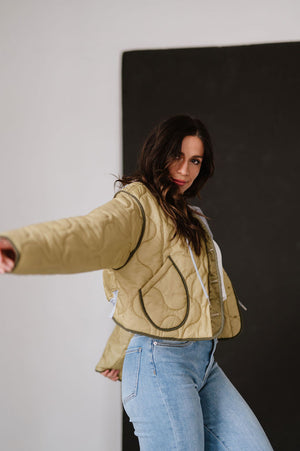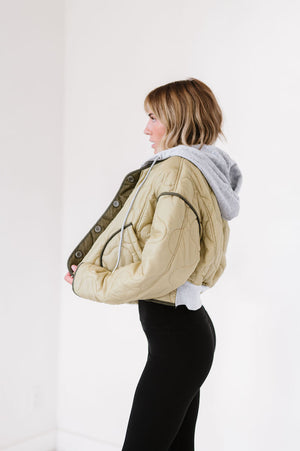 If you've never believed in love at first sight....we know this jacket will change your mind. In short......it's a quilted hoodie crop jacket with contrasting olive detailing with a gray hood. In long....it's got quilted texture that takes this jacket to the next level. It's a crop fit that screams style icon! It's a light olive color with contrasting dark olive detailing throughout which takes it up a few more notches because it's eye catching and dang cute! The 'sweatshirt' hood is gray and detachable so options girl, options! It will level up your fit just enough to make you feel fierce and in charge (which you already are, duh)! 
100% Nylon
Contrast 1: 85% Cotton 15% Polyester
Contrast 2: 80% Rayon 15% Polyester 5% Spandex
The model is 5' 7.5" and is wearing a small. Check out our general sizing guide if you're still not sure.