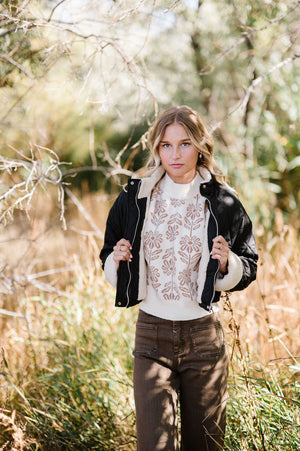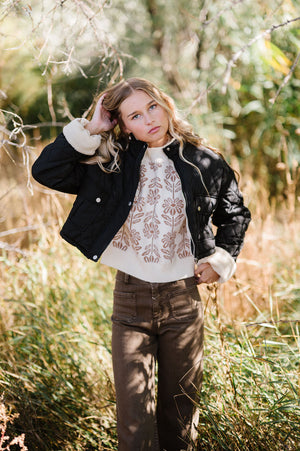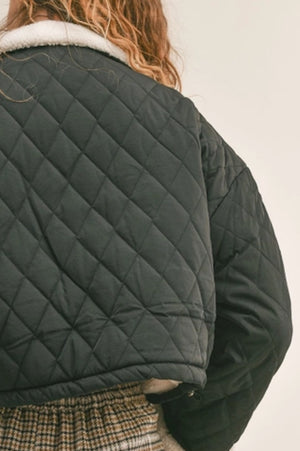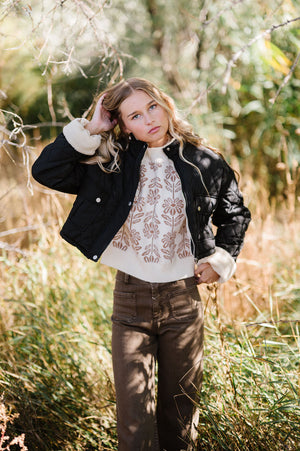 Back in the day, a short skirt and a looooooong jacket is what everyone was singing about..... that was then, this is now..... a short jacket and whatever the heck you wanna wear on the bottom (we do have quite a few recommendations, just ask)! The Ashton Quilted Coat behaves like a 'proper coat' at all times. Just for a refresher "...a proper coat is a coat that not only provides the comfort and warmth your body needs, but also provides the style and look your body wants...." This proper coat has cream sherpa lining (that's where the comfort and warmth comes from). Black quilted detailing with a zip and snap front, throw in some squared snap pockets (that's where the style comes in) and you've got yourself the perfect 'proper coat'. 
self: 57% nylon 43% polyester contrast: 100% polyester
Model is wearing a small and is 5' 9". Check out our general sizing guide if you're still not sure.