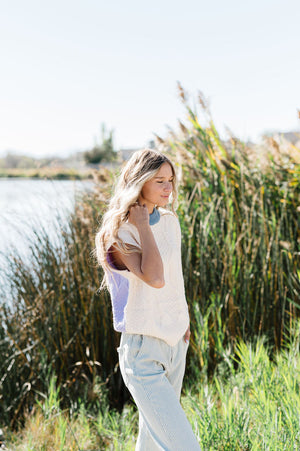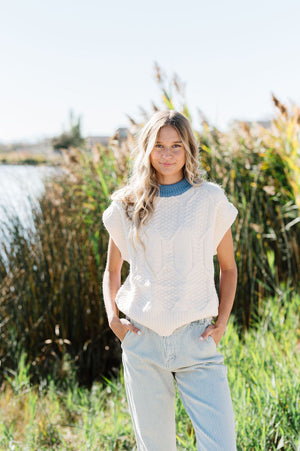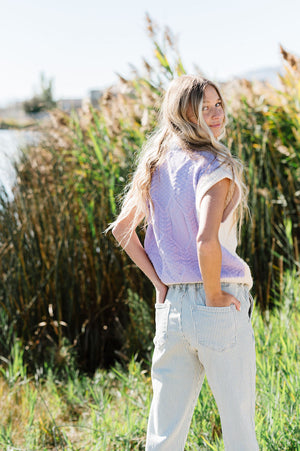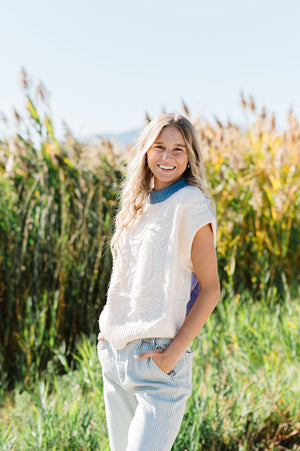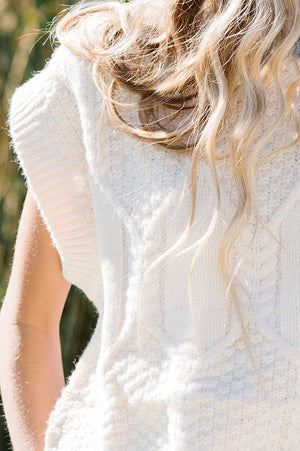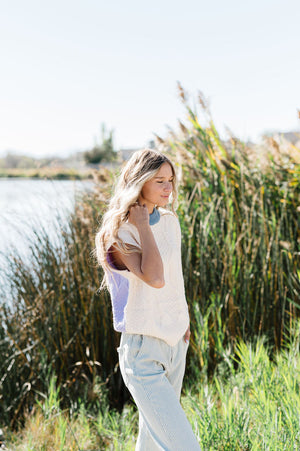 Nothing brings us more joy in an article of clothing than something a little unexpected. Like this sweater. At first glance you see a darling cream sweater with a blue neckline. What a gorgeous top! It's a thicker knit with unique detailing that is classy and interesting. An elongated shoulder that stands alone but will share the stage with something underneath. A loose fit but full of style and shape. And even though you've already fallen in love because, duh....it starts to walk away and BOOM! The back has all the same fabulous details and features but PURPLE! No other words need to be spoken. Make it yours!
45% acrylic 30% polyamide 25% polyester
Model is wearing a small and is 5' 9". Check out our general sizing guide if you're still not sure.