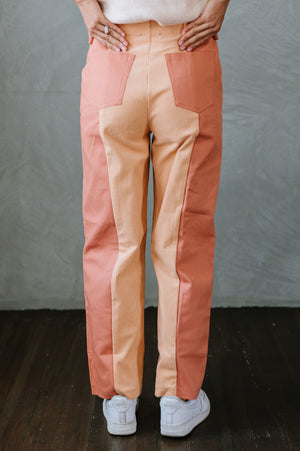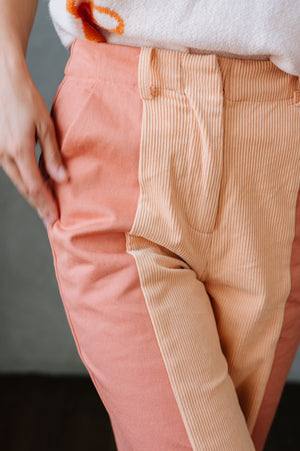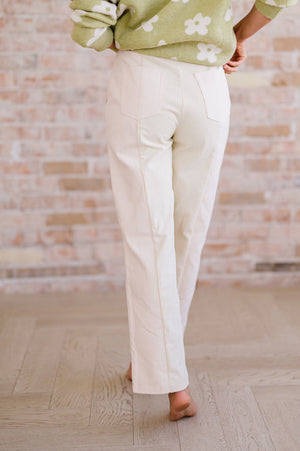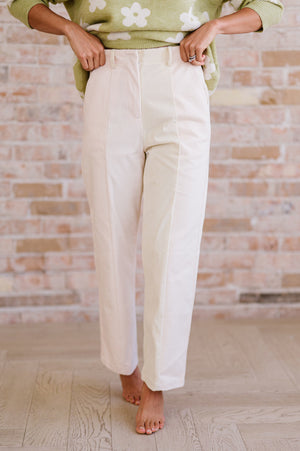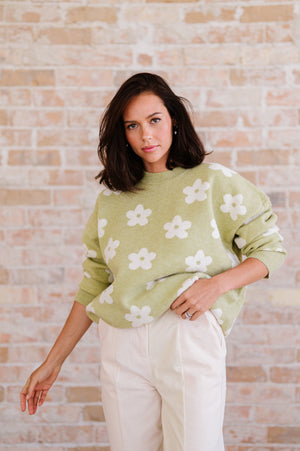 Danielle Split Panel Pants | 2 colors |
There might not be words in the english language that are enough to describe the love that we have for these pants! They. Are. Everything. They are corduroy perfection. They are contrasting colors that look like they walked straight out of a dream (the kind of love you never want to wake up from). The killer high wasted fit will have you reaching for them everyday. The kind of pants that instantly make you happy are the kind of pants I want in my life. These are those pants. These are happiness. These can be yours.......as soon as you make up your mind....cream or coral....???
100% cotton

The model is 5' 4" and is wearing a small. Check out our general sizing guide if you're still not sure.