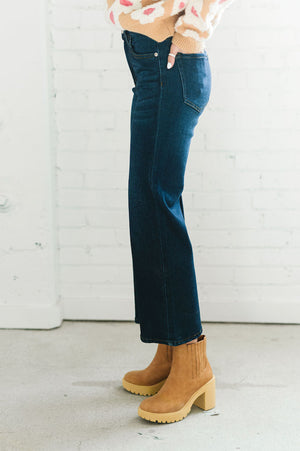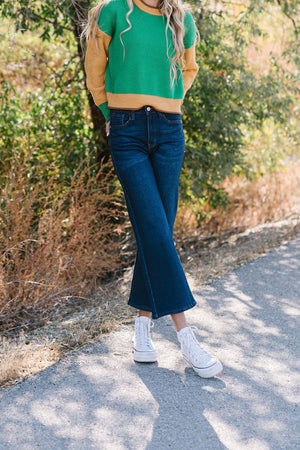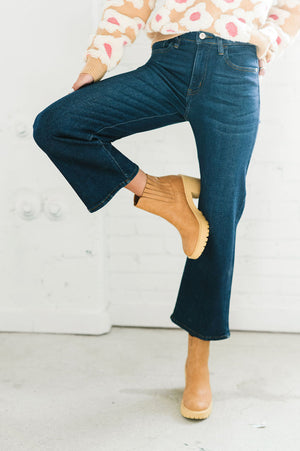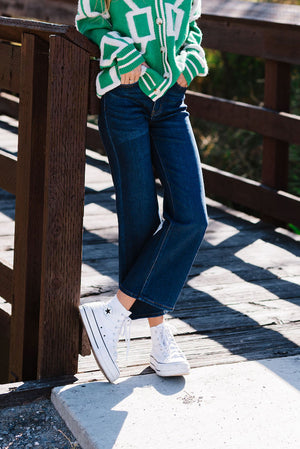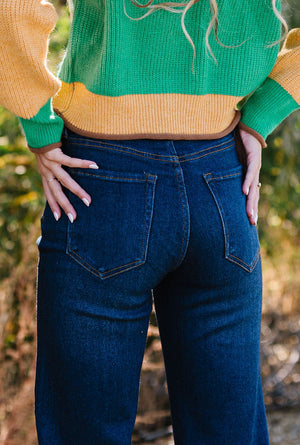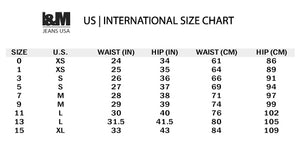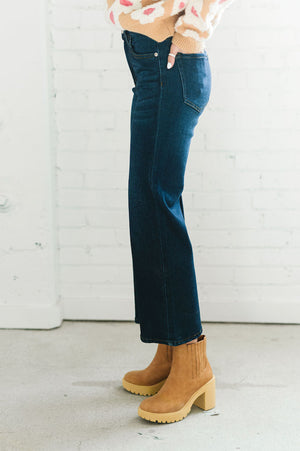 They're a little bit cropped, a little bit flared, a little bit high rise and a lot a bit full of style and comfort!! The very best dark wash that flatters all your momma gave you! The jeans that go with everything because…well they're jeans….but the style and fit really bring 'em home! A perfect season transition pant….ya know, when you don't all of your legs out but wanna give a little preview! Let the show begin ladies!! 
54% cotton 41% rayon 3.8% polyester 1.2% spandex
rise- 10.5"
inseam- 26"
The models are: 5' 9" and she is wearing a size 3 and 5' 2" and wearing a size 5.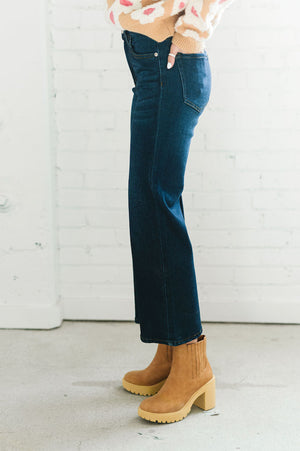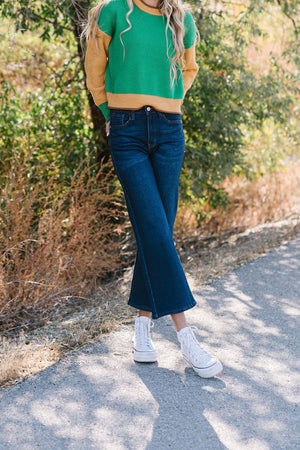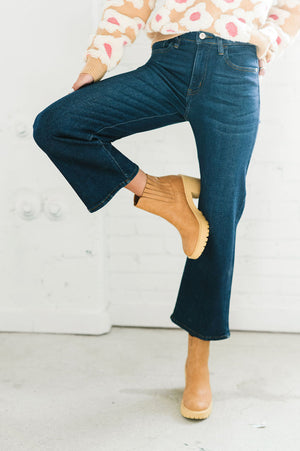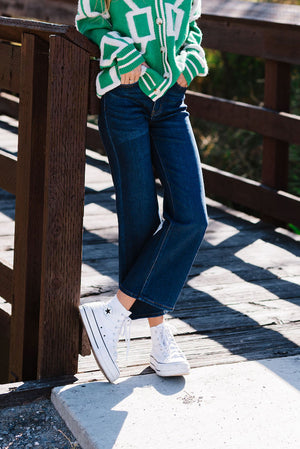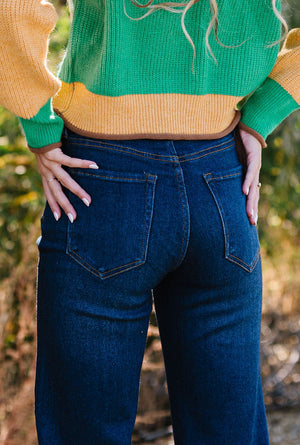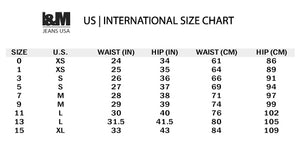 Closet Staple
These jeans are an absolute 10/10 and true to size. They are so comfy and best of all, they stretch!
So comfy!
These pants are the most comfortable jeans I own. I can wear them at home all day with my kids and never want to change out of them!
Settle in Jeans
The denim is buttery soft, with the added flexibility, length and style. Love them!