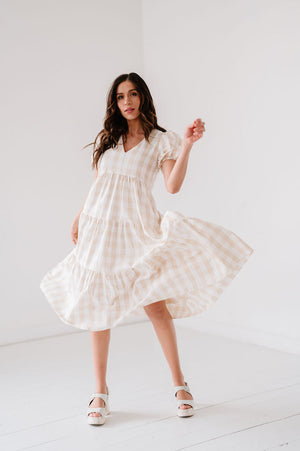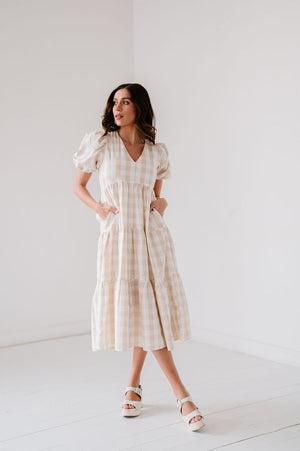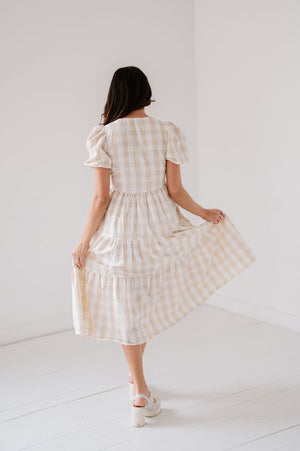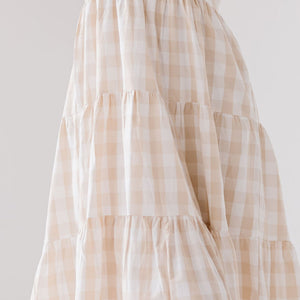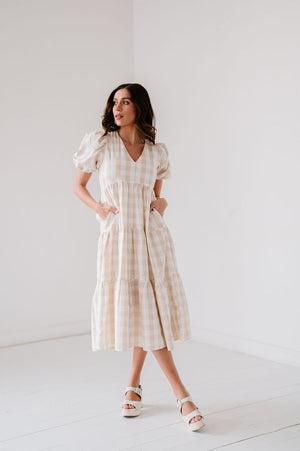 It's a classic with a little twist and shout! Taupe, checkered and out of this world. It's a midi that makes a giddy with the most elegant V neckline. A cutie little puff sleeve with elastic...leaves plenty of comfort for the movin' and shakin' you're gonna do! So dance your little heart out and twirl that tiered skirt around cuz girl you look classic! 
Total Length: 49" Bust 36"
Shell: 50% Cotton 50% Polyester- Lining: 100% Polyester
The model is 5' 7.5" and is wearing a small. Check out our general sizing guide if you're still not sure.