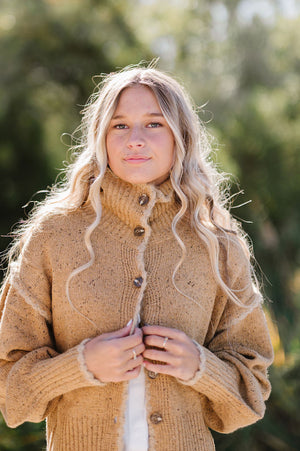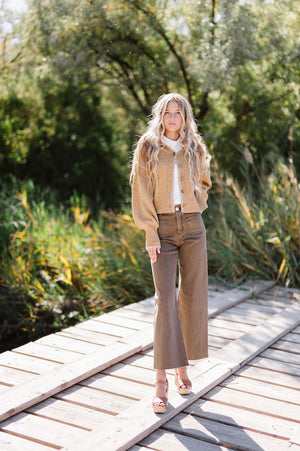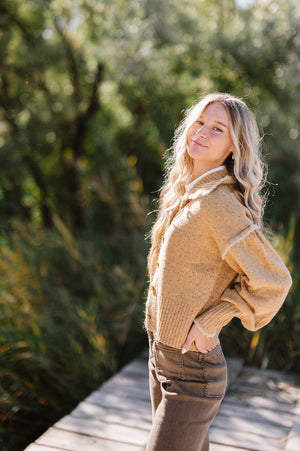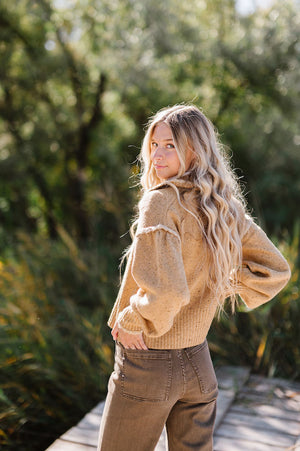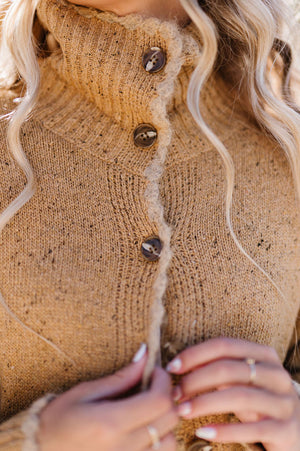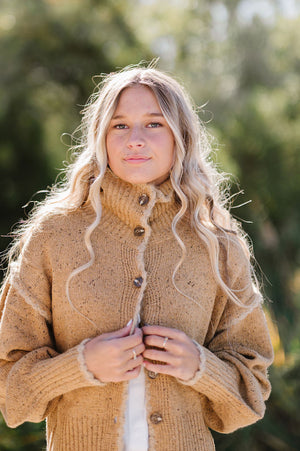 Lexington Button Down Cardigan
Before we even get into this can we just appreciate that we are so lucky to have literally the most fabulous clothes available to us....just with the click of a button and boom, it's on its way to you! What a time to be alive ya know?!?! Now, onto the sweater that is going to break the internet....the details of this gorgeous piece are just off the hook. We can start with the scalloped edges, sweet and subtle. It's a full button up front which gives options and we love that. A slight puff sleeve that adds character and flare! The fabric color is latte but with sprinkles (aka multicolor latte fabric). We love a good collar and this has a gooooood collar! Welcome Fall the proper way. 
60% acrylic 25% polyester 15% wool
Want the whole outfit? Pairs perfectly with the Save Me A Seat Jean
Model is wearing a small and is 5' 9". Check out our general sizing guide if you're still not sure.