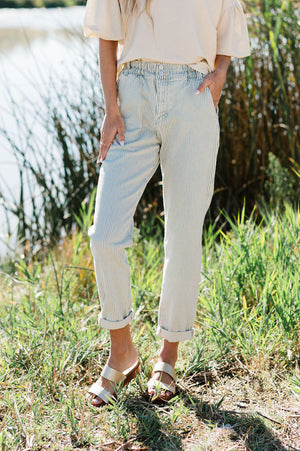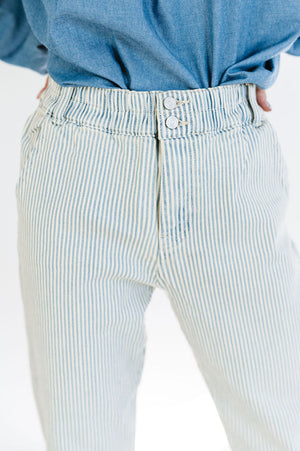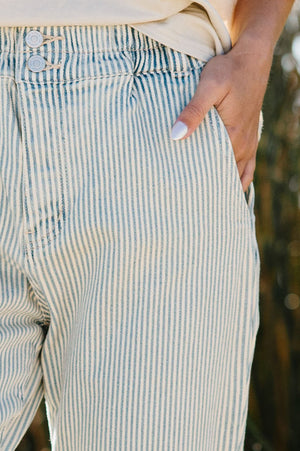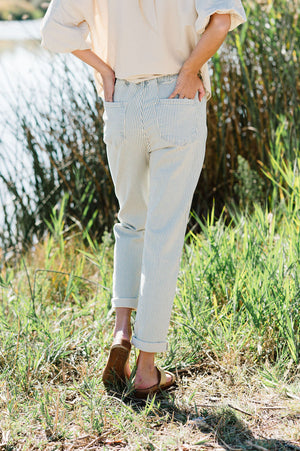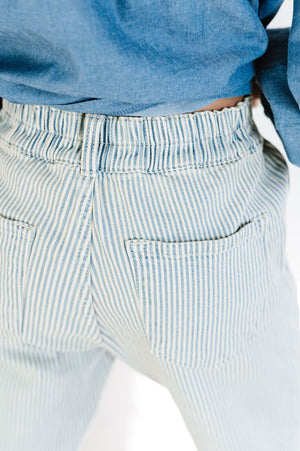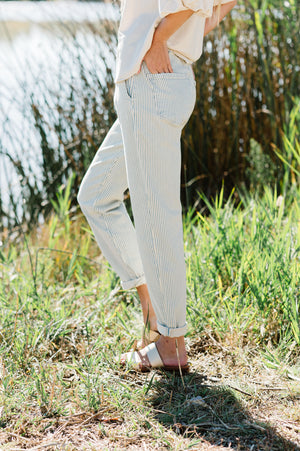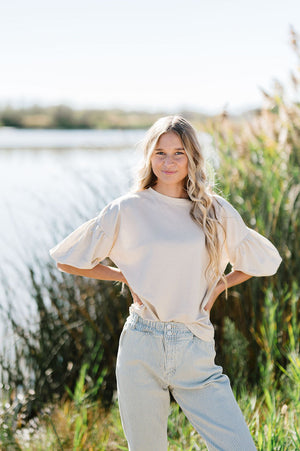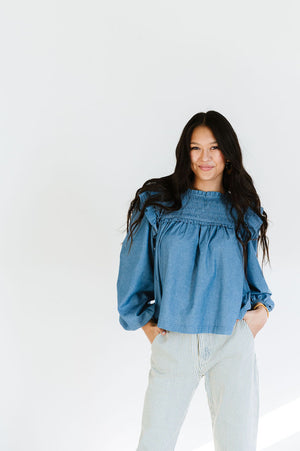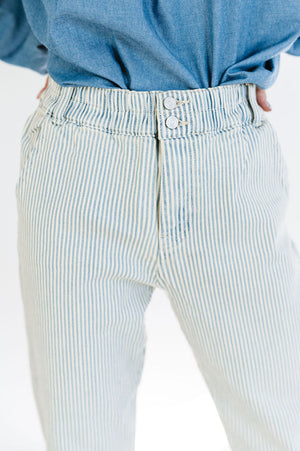 Newbury Kancan Stripe Mom Jean
It's a neutral jean but better baby! Top two reasons you're going to love these pants.....stripes and high rise! Can't even imagine a better combo. A little elastic waist detailing that loves a good tuck in look but not bulky enough to prohibit an untucked look too! Side pockets, stripes and high rise (just making sure you're hearing us). They look a bit extra but wear like a neutral.....a rule we live by and think you should too! Wear them proud and loud (aka tell everyone about your killer new pants)! You're gonna look so dang good in these!
Model is wearing a size 3 and is 5' 9". Check out our general sizing guide if you're still not sure.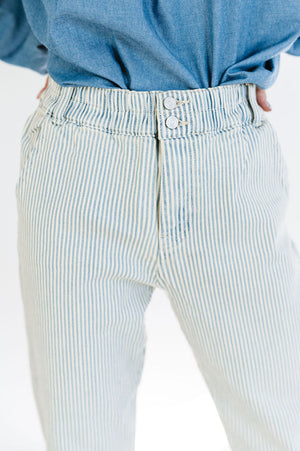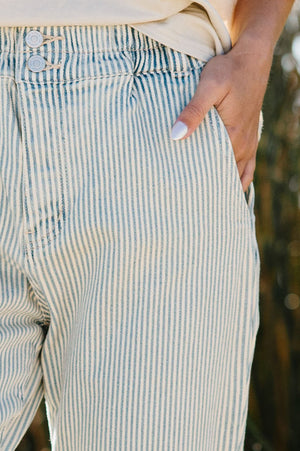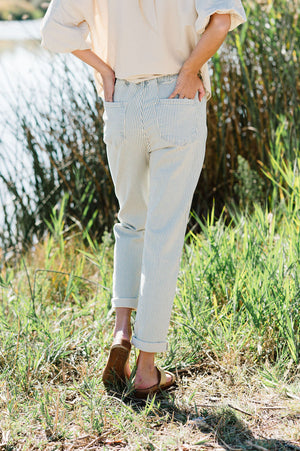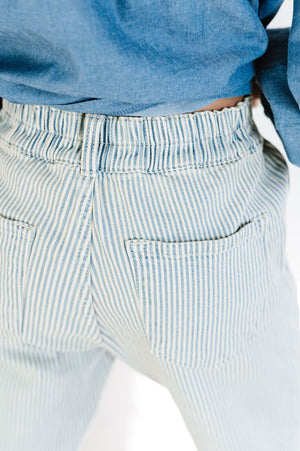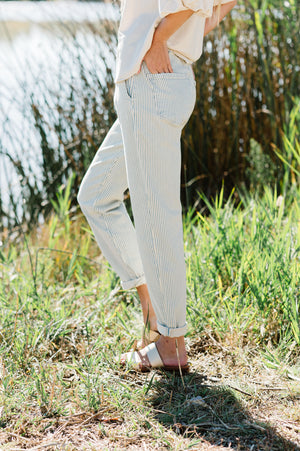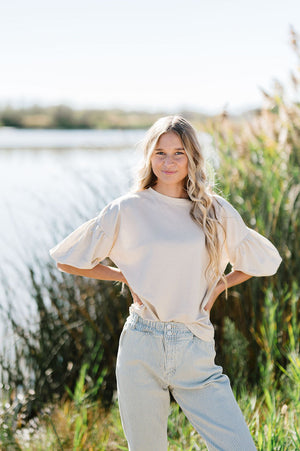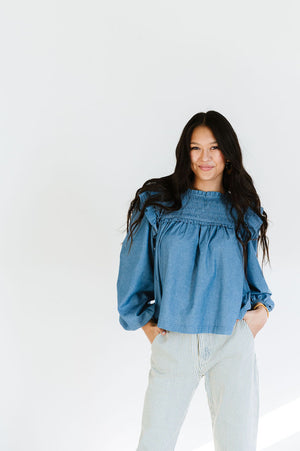 So fun!
These pants are (very) stretchy so size down 1-2 sizes but otherwise I love them so hard! Very comfy and such a fun neutral closet addition!