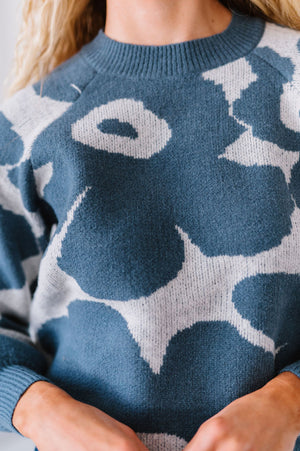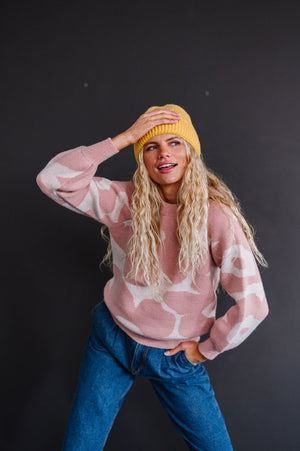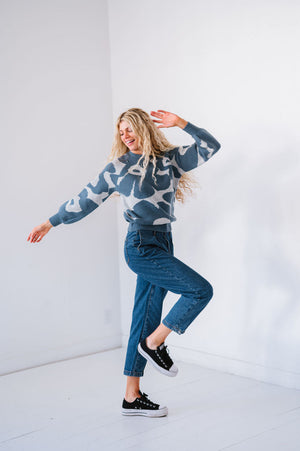 If sweaters could talk….this one would probably say……"I love showing off. Whether it's at home for a night in or a wild night out on the town, I was made to be seen! My favorite colors are blue and pink. I never could pick just one. I love flowers….especially the kind that stick around forever. I'm all about comfort….that's why I'm so soft, sweet, and slightly oversized! I love tight hugs….but only around the wrists and waist. I love to look good…I do look good!" And that sounds like the kind of sweater we want to be involved with! 
Shop The Pants! Nottingham High Rise Jeans
Shop the Beanie in a few different colors! Sweet Threads Beanie
The model is 5' 11" and is wearing a small. Check out our general sizing guide if you're still not sure.