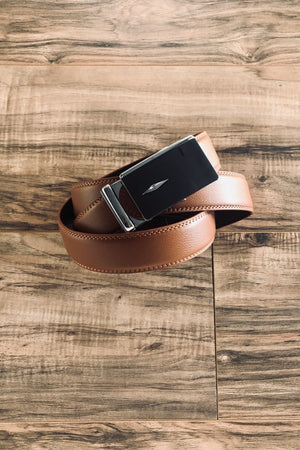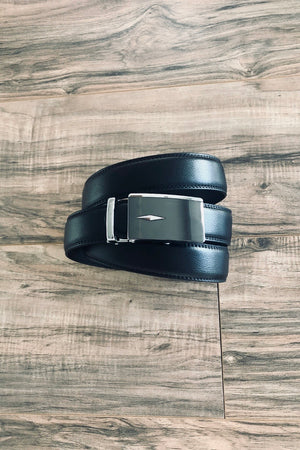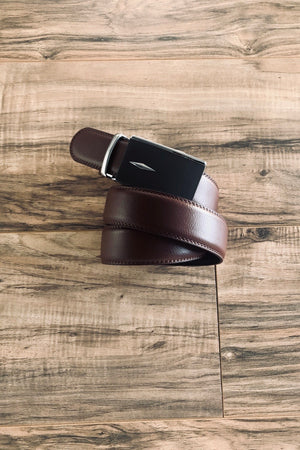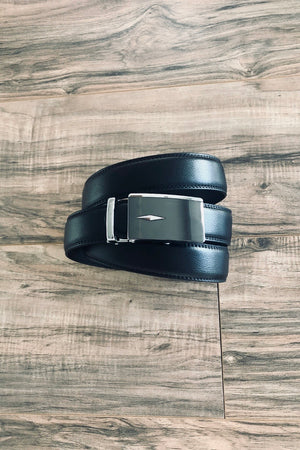 Silini NY Men's Ratchet Belt
This belt features a sliding, auto locking, belt buckle with a genuine leather belt strap. The genuine leather belt strap has strong rubber teeth sewn to the underside of the strap which the belt buckle slides along and allows for 1/8th inch adjustments, so you can always get the perfect fit. The belt straps are 46" long, which allows you to cut it down to the perfect size. Choose between 3 colors: brown, black and camel. The Buckles are made of a strong alloy that is built to last. The buckle has a grip clamp with strong metal teeth to dig into the leather belt strap to keep it firmly in place. The sliding belt buckle can be easily removed and reattached to another color belt to match your daily style.
High-Quality Alloy Sliding, Auto Locking Belt Buckle
46" Cut to size, Genuine Leather Straps
1/8th inch adjustments
Removable belt buckle
3 Strap colors: Black, Brown, Camel.
1 3/8" (35mm) wide strap
Imported