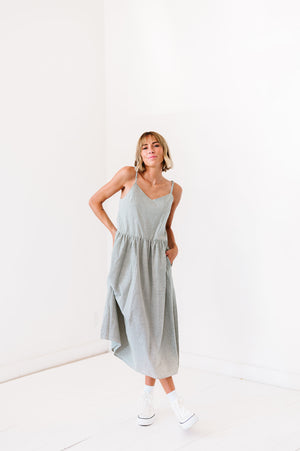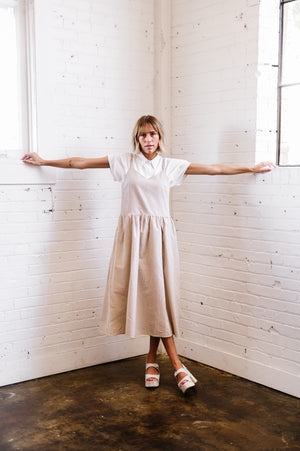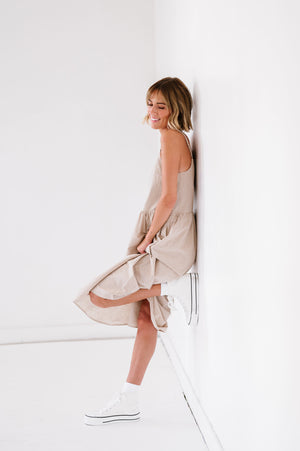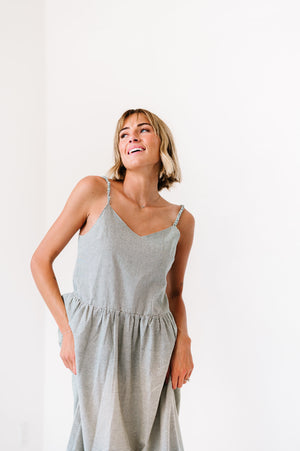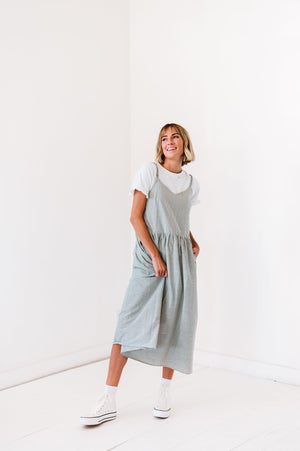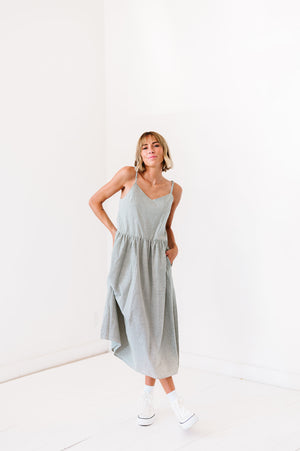 Take a Note Dress | 2 colors |
"...if I like it, I'll just get it in another color..." Go for two sister because you're definitely gonna like it! Striped and a little bit sexy. Striped and a little bit sophisticated. Striped and a little bit soothing. It covers all the vibes you could every want and more. It's a thin pin striped beauty with thing spaghetti straps. Alternating direction stripes and that might not seem like a big deal but it's the extra that just gets to us! Oh, real quick....it has pockets cuz duh! It's soft and comfortable. It's a little oversized and wildly stylish. It stands alone with the kind of confidence we all crave but add a little sweater or other cutie top and she thrives there too! A killer length, a killer look, a killer dress for you, a killer girl! Dress up love! 
Model is wearing a small and is 5' 8". Check out our general sizing guide if you're still not sure.