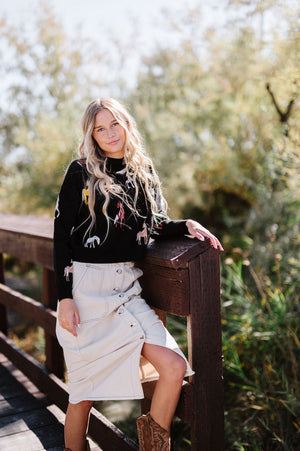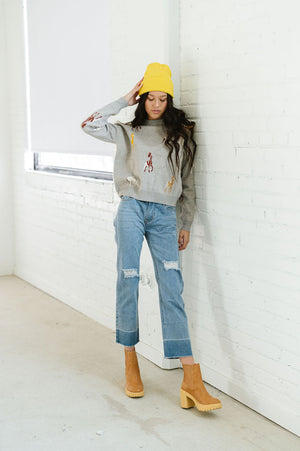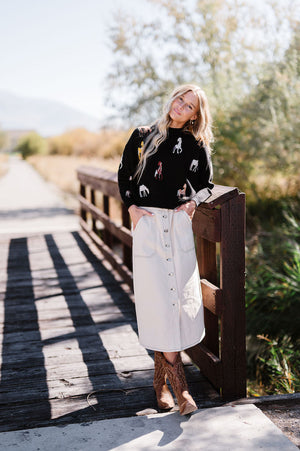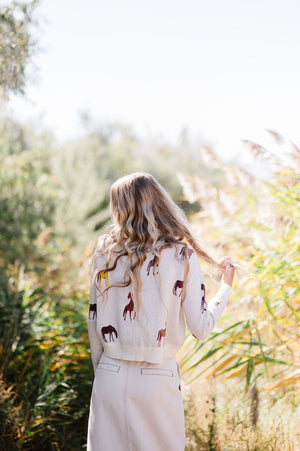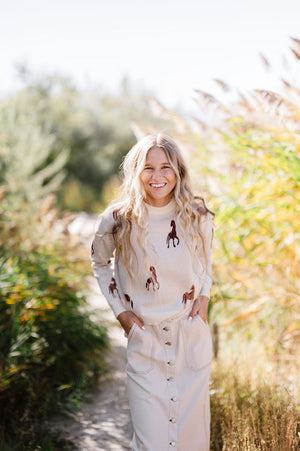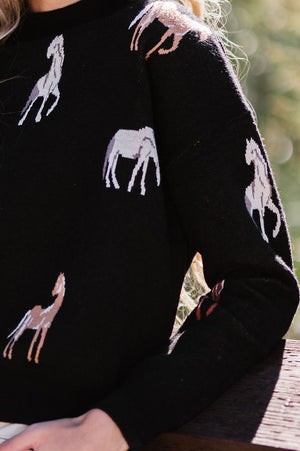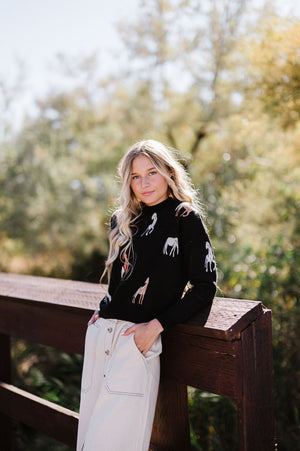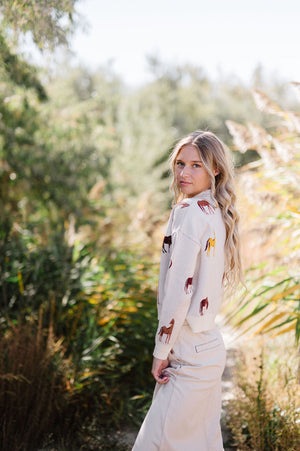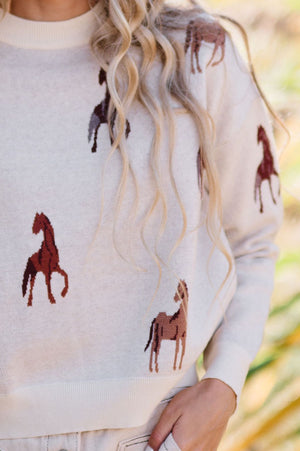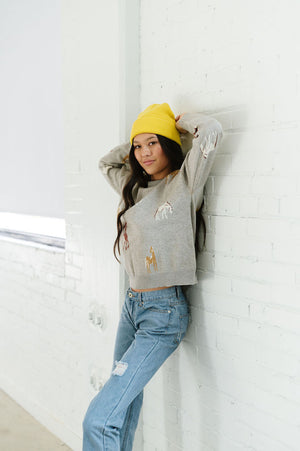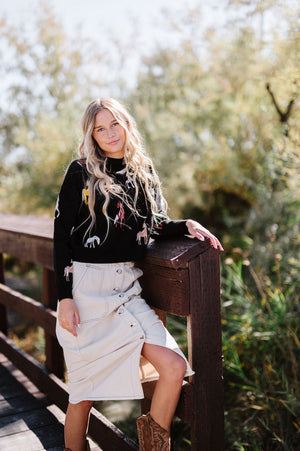 The Belmont Sweater | 3 colors |
Horsey horsey on your way, we're about to be together for a many of a day so let your tail go swish.....all we can hope is that you know exactly what jingle that is. Jingle or not this sweater is all stallion! Stately and seriously and utterly cute!!!! A unique piece that is unexpected and totally needed! Cream black or grey, you just can't loose! Live out all your wildest dreams of being on the farm, but do it cleaner..... A classy, sturdy sweater that will be a conversation starter and your new favorite pet! A high neckline with thick edging. A soft and slightly looser fit! A true champion in sweater form!  
Model is wearing a small and is 5' 9". Check out our general sizing guide if you're still not sure.
55% viscose, 28% polyester and 17% nylon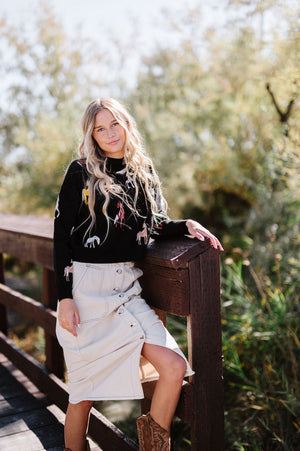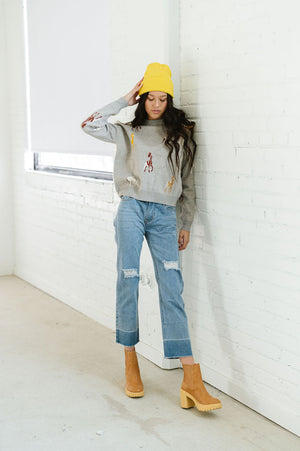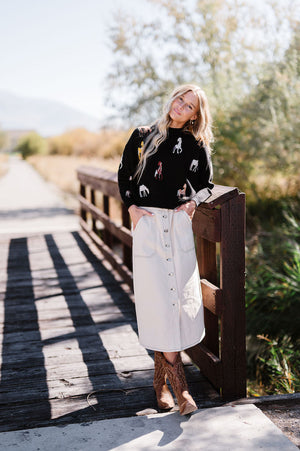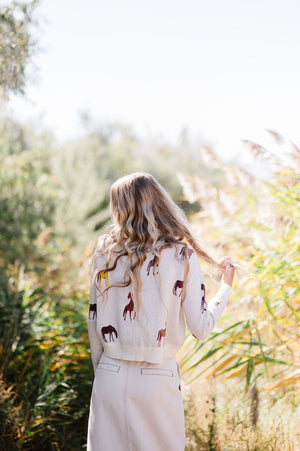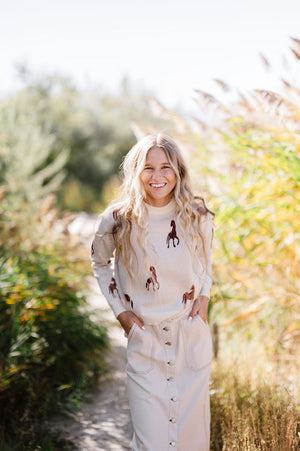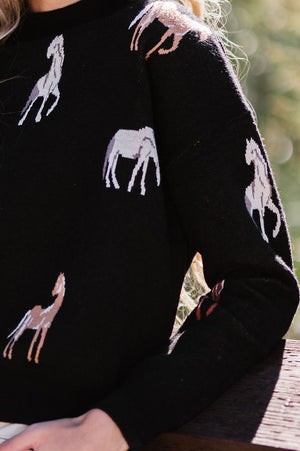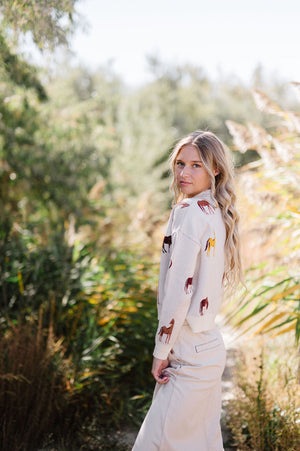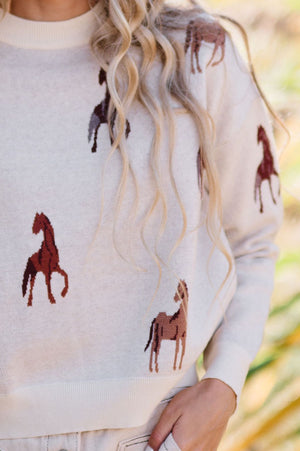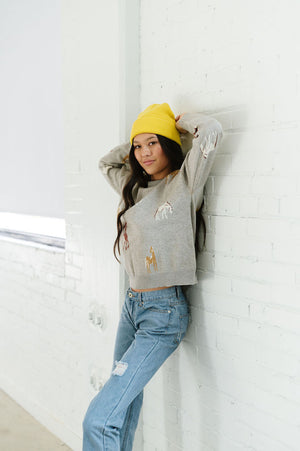 Adorable and Soft
This is an adorable sweater. Runs true to size and is amazing quality. This is a fabulous company I will continue to buy from. Wonderful people and super products.