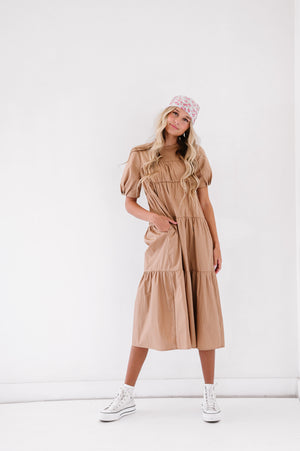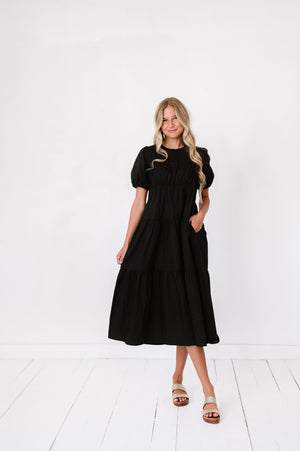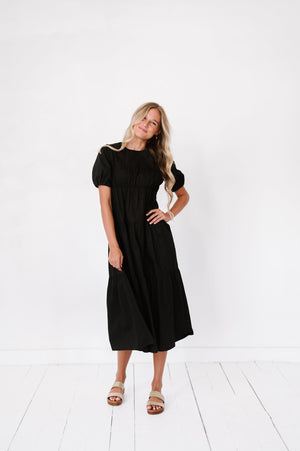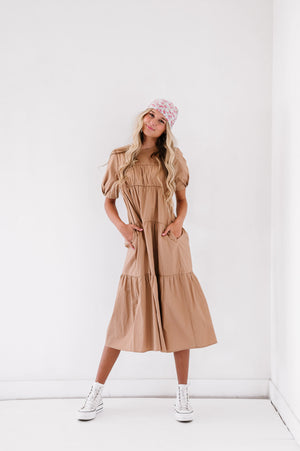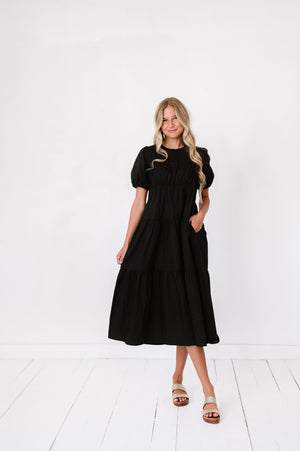 The Don Dewy Dress | 2 colors |
A dress can be many things….it can be gentle, soft, supportive, easygoing, comforting, flirty, subtle, edgy, hip, and flawless…..the Don Dewey Dress is complied of all those things (and more….obviously). How can a dress be all those things you ask…..? Put it on, black and/or taupe and you'll feel all of those! That's exactly the dress (and the feeling) that should be available to all women, all the time! The ruffles are flirty and easygoing! The fabric is soft, gentle and supportive. The back keyhole is edgy and hip! The petite puff sleeves and the elongated look are "swoonable" (yes it's a word, it's just new). As a whole….the dress is flawless! Black or taupe….we recommend both!
Model is wearing a small and is 5' 9". Check out our general sizing guide if you're still not sure.