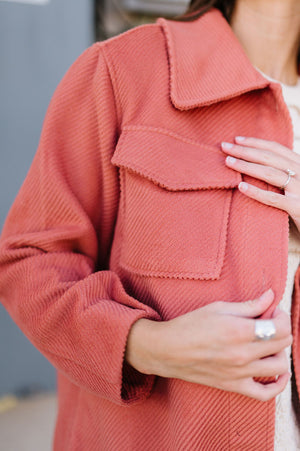 A shacket, a jacket. Call it what you want because when it looks this good, it just doesn't matter. Brick or peanut colored, we recommend......ahhh what the heck, BOTH! It's an easy go to 'throw over the top' jacket but cute enough to be the premier of your whole fit! Button up front with square pockets, ribbed fabric, and oversized collar for an extra fabulous feel. She's not like a regular shacket, she's a cool shacket! 
80% polyester 20% nylon
The model is 5' 10" and is wearing a small. Check out our general sizing guide if you're still not sure.
Bottoms: Aren't You Plaid Pants
Final Sale: not eligible for return or exchange