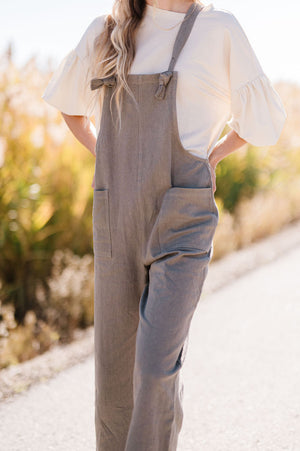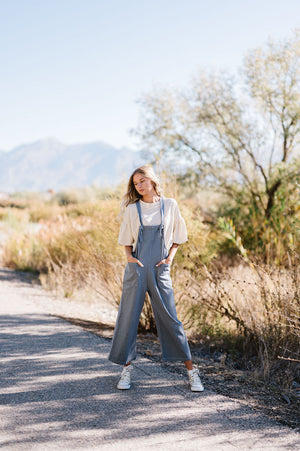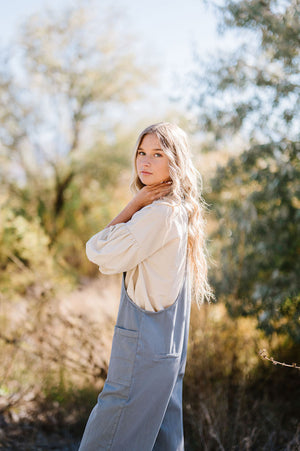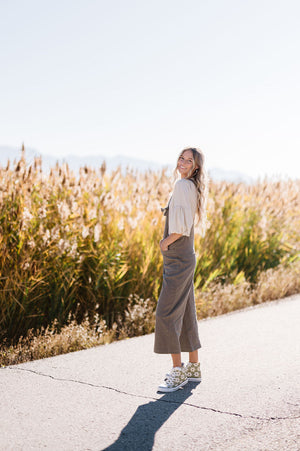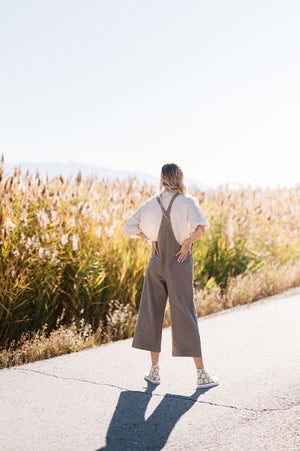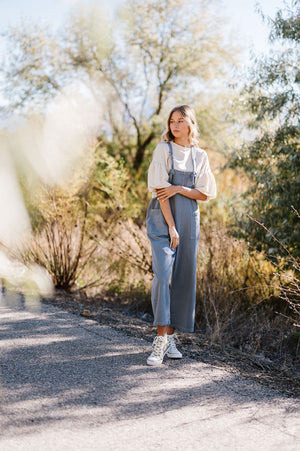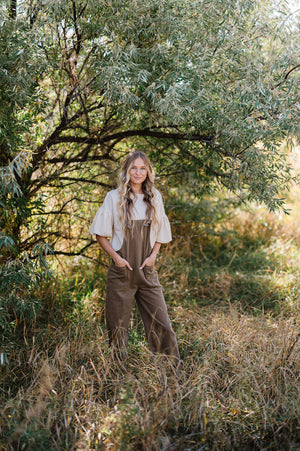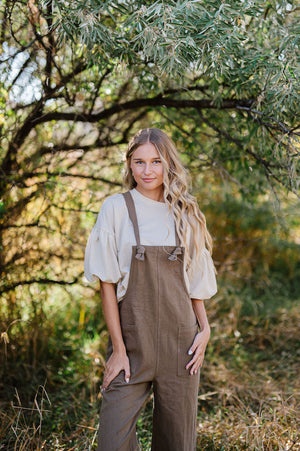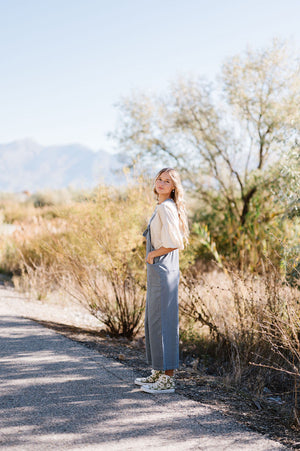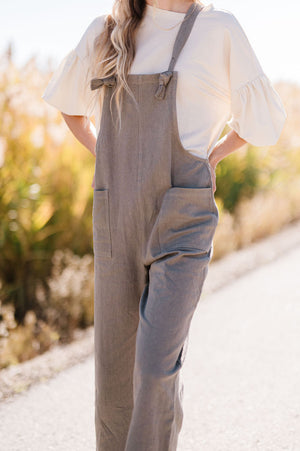 If you find a good thing, stick with it with all you've got! A killer jumpsuit is no exception. Blue! Sage Grey! Brown! You'll want to wear it every day but at least you can rotate through the colors. In a nutshell, this jumpsuit is the Hot Shot Onesie but with class! The loose fit is full of comfort but still gives you some shape. Square pockets because they're more fun. Tie straps which gives you the freedom to find the perfect fit. It's fun to make it edgy, a graphic tee and some grungy kicks. But it's fun to dress it up, a puff sleeve top with a bomb pair of boots! Decisions can be hard, so don't stress and recognize that good things come in 3's too! 
Need the whole outfit? The Chancellor Top is a perfect pairing.
blue: 70% tencel 30% rayon
sage/grey and brown: 55% linen 45% cotton
Model is wearing a small and is 5' 9". Check out our general sizing guide if you're still not sure.