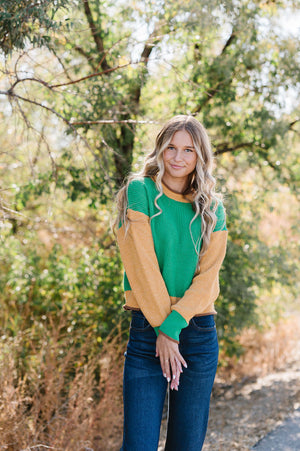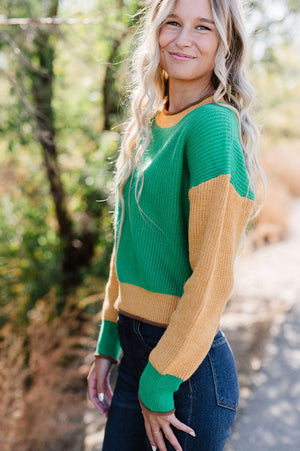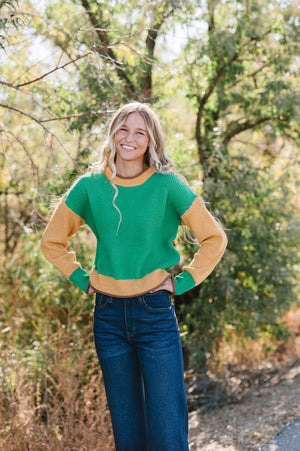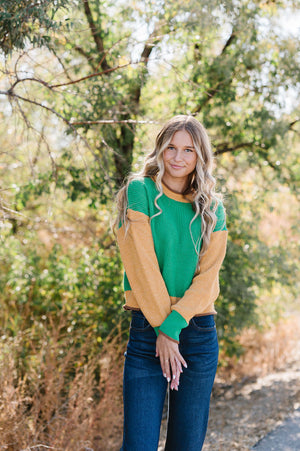 Colorblocking has done gone and stole our hearts again!! We just can't get enough of this look and with this color, combo...we just had to do it for you! The ribbed knit fabric is actually bomb.com, the texture is good as gold! Another fabulous drop should style. Green is gonna make everyone envious and the two toned edging, gold and brown, is gonna turn them heads! Style gone wild with this one and we are here for it and super glad you are too!
52% acrylic 25% nylon 23% polyester
Model is wearing a small and is 5' 9". Check out our general sizing guide if you're still not sure.