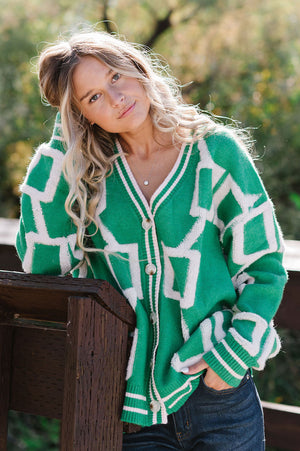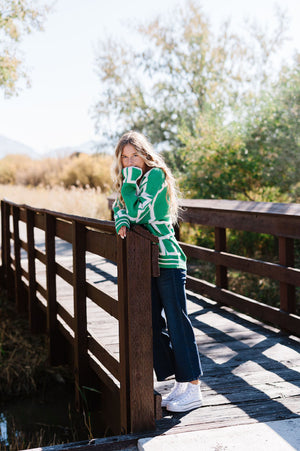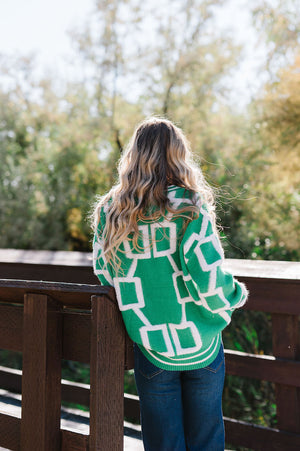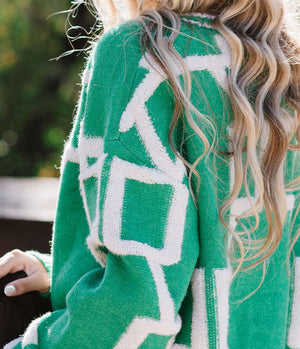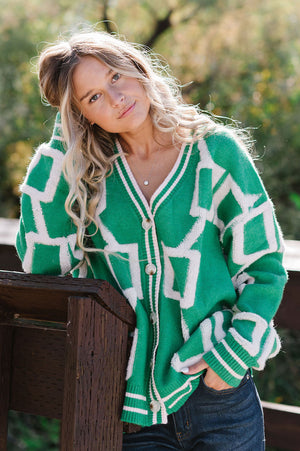 There is a good chance that if the Dottie & Jo crew had a uniform.... it would be an overly comfortable, overly soft, overly stylish over sized cardigan. Oh! Look, kind of like this Guernsey Sweater! Green is not worn near as often as it should be (we know you agree)! The double lined outlining is an unexpected detail you didn't know you needed. The contrasting cream design and full button front finish this bad boy off in all the ways we want a cardigan to be! Let's all go green!
Pairs great with our Settle In Jeans!
Model is wearing a small and is 5' 9". Check out our general sizing guide if you're still not sure.